NuForce AVP-18 review IN Sound and Vision Magazine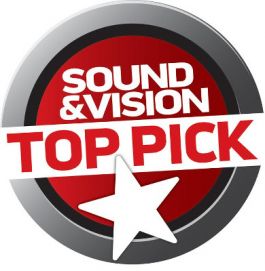 Nuforce may not be a name you're familiar with. They've made a reputation for themselves with a wide variety of Class D amplifiers that run from the affordable to reference class. The AVP-18 is their second foray into multichannel preamp/processing relying heavily on NuForce's extensive experience with audio DAC's. NuForce has focused on the new breed of audiophiles and videophiles and cut the proverbial cord with the vinyl and VCR crowd. In other words, the AVP-18 is a straight-ahead digital processor. Don't look for analog RCA jacks in the back for your 1972 McIntosh MR78 tuner.

Up front, you'll find two large knobs that flank the LED display panel. Push the right knob in for a second to turn the AVP-18 on or off. After that, rotating it controls the volume. The left knob rotates to select the input. Pushing the left knob activates the AVP-18's setup menu, at which point both knobs can be rotated or poked to adjust all your menu settings -- but do so only if you also excel at rubbing your belly and patting your head simultaneously. The rest of us will use the remote to access the setup menu, control aspects of which are still a little funky but easily learned.