GoldenEar Technology - TRITON 7 AND SUPERCINEMA 3D ARRAY Awards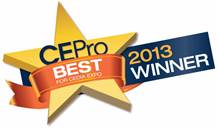 CePro Best Award / Floorstanding/Shelf Loudspeaker Category - One of the more prestigious awards given out at CEDIA is the CEPro Best, recognizing the most noteworthy new products and technologies for 2013, CE Pro selected the GoldenEar Triton Seven as the winner of the 5th annual CE Pro BEST (Best Electronic Systems Technologies) Award for best new product in this gigantic category! The winners of the CE Pro BEST Awards were chosen by a panel of credible industry leaders along with the editors of CE Pro, to join an exclusive group of products deemed the most noteworthy for 2013. Criteria included innovation, functionality, competitive advantages and benefits to the installer.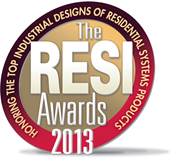 2013 RESI Award for Exceptional Industrial Design - GoldenEar's SuperCinema 3D Array has been selected as one of 30 winners of the 2013 Resi Awards by Residential Systems magazine. The 10th Annual Resi Awards is still the only award that honors products being shown at CEDIA EXPO for their exceptional industrial design.2013 Technology Integrator Excite! Award - Another award for the amazing new Triton Seven, Technology Integrator, formerly CustomRetailer, presents its annual.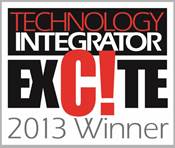 EXC!TE Awards to the best products available to the industry this year. Each year, Technology Integrator invites nominations of products that stand out for being innovative, high-performing and solutions-oriented for the custom installation professional. Saying "The 2013 winners stood out as particularly impressive, considering the unique challenges custom installers face every day on the job. The impact these products have on the industry is felt in the installers' productivity, the dealers' profitability, the clients' satisfaction and the industry's vitality."