NuForce AVP-18 Surround Processor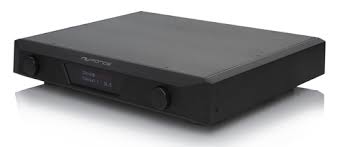 I couldn't make the John Mayer concert in Hartfort a few weeks ago, but I heard it was great, Best I can do is throw the Born and Raised CD into the tray and set the AVP-18 surround processor to one of the DSP modes that turns a studio album into a concert event in your living room. Let's see, he was at the open-air under-cover Comcast theater which has really great sound from most seats, so nothing slap-echo-happy like the over-the-top Stadium or Theater modes. Aah, Rock has just the right amount of reverb tail.

NuForce may not be a name your're familiar with. They've made a reputation for themselves with a wide variety of Class D amplifiers that run from the affordable to reference class. The AVP-18 is their second foray into multichannel preamp/processing, relying heavily on NuForce's extensive experience with audio DAC's. NuForce has focused on the new breed of audiophiles and videophiles and cut the proverbial cord with the vinyl and VCR crowd. In other words, the AVP-18 is a straight-ahead digital processor.