GoldenEar Technology Triton Seven review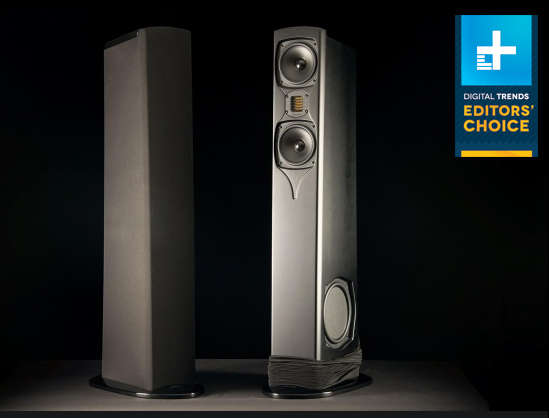 As you may recall, DigitalTrends is a major website with over 24 million unique visitors a month. Caleb is their chief upscale audio reviewer and is quite attuned and hears very well. And, best of all, he is focused on real products for real people.

He said the Triton Seven is,"... a stunning example of how audiophile-grade sound can come from a speaker nearly anyone can afford ... GoldenEar's Triton Seven Brings Audiophile Nirvana to the Masses"

clearly reinforcing our slogan, "We Make High-End Affordable". His statement,"One of the most astounding speakers I've ever had the pleasure of listening to" is right to the point. And his detailed comments like,

" ... lightning fast in the treble and incredibly detailed ... we heard minute details that were difficult or nearly impossible to hear with other speakers ... created a massive and seamless soundstage ...we literally got goose bumps and had shivers go down our spine"

all lead up to his dramatic conclusion: " It's hard to imagine a better overall value in price and performance than the Triton Seven".