GoldenEar Technology's Triton 7, 3D Array Soundbar AND AON 3 Awards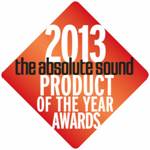 Remember that great review on the Triton Seven a few weeks ago in The Absolute Sound Magazine by Chris Martens? The follow up to that is the announcement in the January issue that the Triton Seven has won a 2013 Product of the Year Award!, "the most prestigious and exclusive of (their) honors."

The Triton Seven was awarded Budget Component of the Year, "to recognize the single component that offers the biggest bang for the buck." saying: "It really doesn't sound at all like a 'budget product'. Instead, it sounds like what it truly is-- a serious, accomplished, and very refined mid-sized high-end loudspeaker."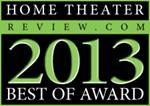 The GoldenEar 3D Array Soundbar is a Home Theater. In awarding the 3D Array a Best of 2013, HTR.com says,"Don't let the (term) "soundbar" scare you off. The three-in-one SuperCinema 3D Array is about as close as you can come to true L/C/R performance in a soundbar's uber-compact design. It's a great pick for someone who wants the form factor of a soundbar but places a higher priority on audio quality, both with movies and music".
Apn 3 is an Absolute Sound Greatest BargainThe GoldenEar Aon 3 is one of "The 35 Greatest Bargains in High-End Audio" according to The Absolute Sound's 2014 High-End Audio Buyers Guide.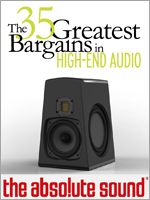 The GoldenEar Aon 3 is "...a monitor that provides agile, detailed and nuanced mids and highs while serving up bass that is unexpectedly full-bodied and that matches the quality of the speaker's midrange and treble."