Triton 7 Review - The Aabsolute Sound Raves "GoldenEar Hits One Out Of The Park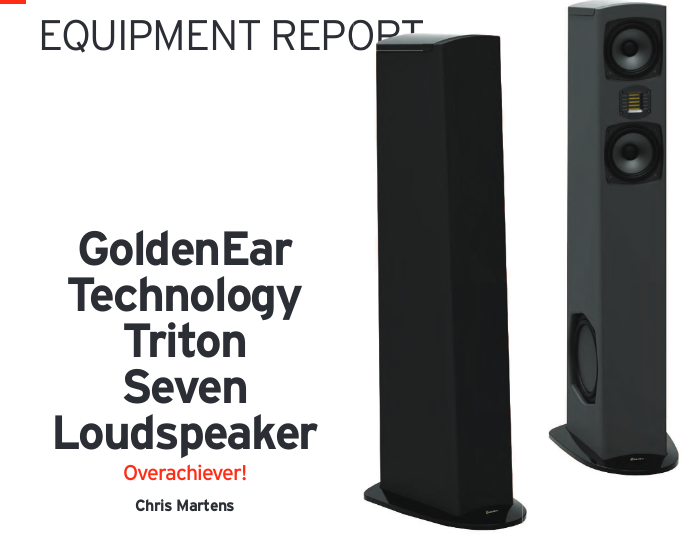 The reviewers at The Absolute Sound are among the most critical, astute and perceptive listeners in the world. Chris Martens' review of the Triton Seven, which is in their December issue that's just out now, is awesome. Chris was blown away with the speakers!

His summation that the Triton Seven is,"a masterpiece of value-oriented engineering that will not easily be matched or surpassed" pretty well says it all. And his clear declaration that the Seven is,"dollar for dollar, the finest high-end loudspeaker I've yet heard" says it even more clearly. Of course, his more specific observations like,"the most accomplished hybrid mix of Heil-type drivers that I have yet heard in any loudspeaker regardless of price" and raves like, "superior dynamic performance across the board...authoritative (and I mean really authoritative) low-end response that extends well into the 30 Hz range.. remarkably good imaging and three-dimensionality" etc., all help to justify his conclusions. As he says, "the genius is in the details, which is certainly the key to an extraordinary loudspeaker like the Triton Seven".